Rustburg Chapter #23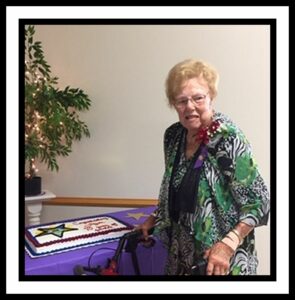 Sister Joyce Stone
 Received her 70-year pin at District 16 Official Visit    
on July 13, 2019
~~~~~~~~~~~~~~~~~~~~~~~~~~~~~~
Sister Anna Deaver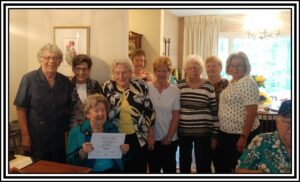 Areme Chapter No. 17 presented Anna Deaver her 75 year membership pen!
It was a very special afternoon and we were so pleased to have Sisters from Colonial Chapter join us for the presentation!
~~~~~~~~~~~~~~~~~~~~~~~~~~~~~~
SMITHFIELD CHAPTER #127
ANNUAL PORK CHOP DINNER
September 28, 2019
~~~~~~~~~~~~~~~~~~~~~~~~~~~~~~
Ohio Grand Chapter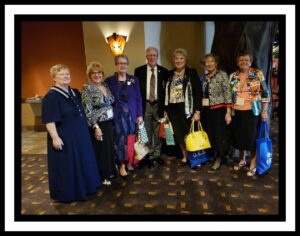 Pictured from left to right:  Gail McKinley, Areme Chapter  No. 17; Cathy Cronin, Grand Electa and member of Nellie Custis Chapter No.169; Ginger Gardner, PGM of DC and member of Page Chapter No. 24; F. Lon Lowry, Right Worthy Associate Grand Patron and his wife; June Kibler,Page  Chapter No. 24; Kathryn K. Freeman , Grand Representative of Ohio in VA and member of Colonial Chapter No. 40.